School of Business and Technology
February 14, 2022
2023-05-17 15:20
School of Business and Technology
About the Faculty

Dean's welcome letter

Normative Base

Educational Programs

Academic Staff

Partners

Research

Timetable
The Faculty of Business and Social Sciences of the David Aghmashenebeli University of Georgia offers you the best opportunity to get an education in Business Administration, Tourism, Information Technologies, International Relations relevant to the European standards, which will be a prerequisite of your successful career in the future. Our faculty offers students a wide variety of Bachelor's, Master's, and Doctoral programs as well as certification courses, where students have the opportunity to develop practical skills and have the ability to see the efficient use of theoretical knowledge in the theory. The study process is closely connected with scientific research and practical activities. The aim of the Faculty of Business and Social Sciences is to prepare a competent and highly qualified specialist, who will be able to understand the functioning of business in modern conditions, the current process in the field of management, combining of the theoretical and practical aspects and self-assertion in modern media space.
By choosing our Faculty, you will have a guarantee of your future career.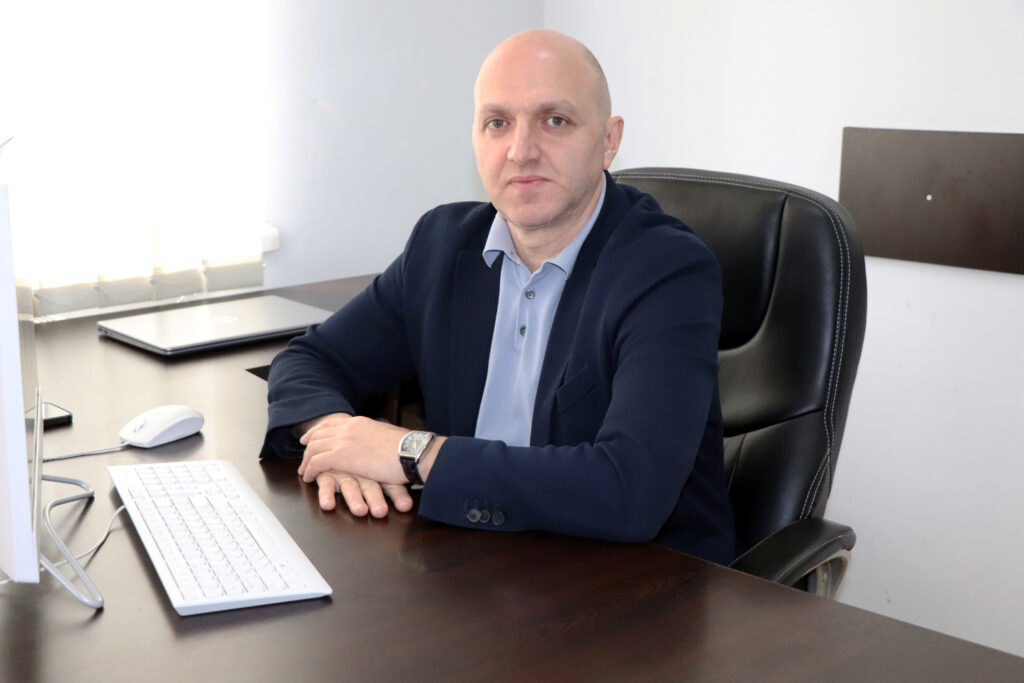 Dear students!
The Faculty of Business and Social Sciences works effectively to prepare students for the challenges they face in our changing world. As one of the most successful universities in the country, we offer more choices, high quality education and support, all that students need to succeed.            





All conditions are created on the faculty for a full-fledged education so that students can master the chosen specialty and develop critical thinking along with theoretical knowledge; This will help students to develop their ability to solve matters effectively.     





Experienced professionals represent our academic staff, who are able to give the students a proper direction, help them to develop all the necessary skills to realize their potential for their successful career and for the prosperity of our nation. 





The students and the alumni of our university are nowadays and future leaders. David Aghmashenebely University of Georgia is more than a place where students gain knowledge.  This is a place where your dreams come true.  The possibilities here are unlimited.                                                               




Our university is a way to success!
Paata Kunchulia
Associated Professor
Dean of the Faculty of Business and Social Sciences
Professors
Antia Vakhtang
Adamia Vladimer
Baliashvili Elisabed
Doliashvili Ketevan
Kbiladze Davit
Nadaraia Otar
Nanobashvili Ketevan
Koblianidze Tamar
Associated professors
Aladashvili Manana
Aptsiauri Ia
Basiladze Giorgi
Tkhelidze Dodo
Kunchulia Paata
Kakashvili Giorgi
Letandze Nino
Liparteliani Nino
Meladze Maia
Nanitashvili Manana
Subeliani Giorgi
Tabatadze Teimuraz
Takashvili Valeri
Xizanishvili Marine
Chachanidze Tamar
Janelidze Gulnara
Assistant Professors
Liluashvili Giorgi
kvlividze Nika
Assistants
Kasradze Giorgi
Nadiradze Vakhtang
Sartania Teimuraz